MFF in the news
20th Jun 2017
It has been a busy two weeks for MFF in the news, with the UN Oceans Conference, World Oceans Day and the designation of Astola Island as a marine protected area (MPA) taking centre stage. Take a look at what national, regional and even global media have been saying about MFF throughout the month of June:

UN Oceans Conference
These articles give a detailed account of the World Oceans Conference Partnership dialogue involving IUCN and give credit to MFF's unique 'resilience approach'.
World Oceans Day
This op-ed, by-lined by IUCN Regional Director Aban Marker Kabraji for World Oceans Day, was published by several global and Asian national news agencies. It refers to the strategic value of MFF's partnership-based, local-level focus and highlights two MFF projects: strengthening the Cu Lao Cham MPA in Viet Nam and catalysing the designation of Astola Island as Pakistan's first MPA.

Astola Island declared MPA
These articles give a brief overview of MFF's involvement in designating Astola Island as an MPA.
Other News
The Sunday Times
Yala National Park a mess due to political meddling (4 June)
This article, for which MFF Programme Manager Maeve Nightingale provides several quotes, describes the 'Biodiversity and sustainable tourism' event in Colombo, Sri Lanka.


The Nation
A healthier planet (5 June)
This article mentions the Pakistan navy's partnership with MFF and IUCN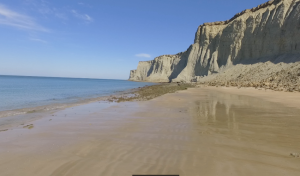 Astola Island, Pakistan, Astola Island, Pakistan © IUCN