I am pleased to send you the latest issue of the Mangroves for the Future (MFF) newsletter. It has been an exciting few months, with growth in our member countries, our regional annual meeting in Cambodia and preparations being made for a number of new initiatives that will lay the groundwork for how we move forward.
As you will read below, we have recently developed two new strategies for how we integrate gender considerations into MFF programming, and how we fully engage private sector in our efforts. Both these strategies have important implications for the sustainability of the MFF initiative in the long term – ensuring that all stakeholders are engaged, and that we fully explore all potential sources of financing.
On the outreach front we have presented MFF work at two major events and raised the profile of the importance of protecting mangroves and other coastal ecosystems. This included a presentation at the World Parks Congress in Sydney, Australia, a landmark event which happens only once every 10 years and which brought together more than 5,000 protected area managers along with representatives of civil society, government and the private sector.
Finally, we extend a warm welcome to Myanmar as the newest member country of MFF, approved at the recent Regional Steering Committee meeting in Cambodia. There is huge opportunity and need in Myanmar for investment in coastal ecosystems and communities, and we look forward to supporting the newly formed National Coordinating Body as they move this forward.
As always, thank you for your support.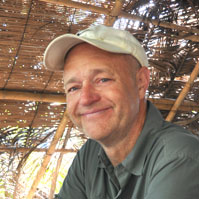 Steen Christensen
Coordinator
Mangroves For The Future