This newsletter will be brief, coming as it does at the start of the new phase of Mangroves for the Future (MFF) which was launched in June with a signing ceremony in Bangkok with the Swedish International Development Agency (Sida). The new phase will run from 2014 to 2018, which gives MFF an extraordinary opportunity to make a significant impact on coastal issues in each of the 10 countries where we work, and to test and share new models and approaches.
Of course, none of this could have happened without the dedicated team that we have in place – from the committed members of our National Coordinating Bodies to our partners and the hard-working national and regional staff teams. Over the past seven years they have helped to guide the evolution of MFF from what was primarily a disaster response and reconstruction effort in the six countries worst-affected by the 2004 tsunami, to a robust regional initiative operating in 10 countries.
The growth of MFF is a good indicator of its continued relevance. Coastal communities in many parts of Asia are particularly vulnerable to the impacts of climate change and natural disasters. Over the past seven years, MFF projects have clearly demonstrated how healthy coastal ecosystems can play a major role in helping coastal communities adapt to these impacts; supporting biodiversity conservation; and improving people's lives, while also providing cost-effective risk reduction against such threats as coastal erosion, storm surges and tsunamis.
The launch of the new funding was followed closely by the Inception Meeting for Phase 3, on June 12 and 13. The meeting brought together representatives of the National Coordinating Bodies from all the countries involved in MFF along with our partners – IUCN, FAO, UNDP, UNEP and Wetlands International -- and representatives of Sida.
The focus at the Inception Meeting was on refining the MFF model to deliver even better results. Moving forward, MFF will continue to develop resilience in ecosystem-dependent coastal communities and to build on its efforts to influence coastal management policy with an increased emphasis on "soft governance". We'll also be expanding the hands-on training and learning opportunities we provide for coastal management practitioners around the region, starting with the fourth run of the ICM Course in Bangkok this August and September.
In addition, Phase 3 will see greater emphasis on engaging with the private sector, both to harness the resources of the sector, and to work with companies to ensure that they are having a positive impact  on coastal ecosystems and communities. The proactive focus will be on working with companies in the coastal tourism and fisheries and aquaculture sectors. Examples of this kind of engagement include the very successful Green Fins project developed in partnership with UNEP.
The next phase of MFF presents many new challenges as we look to develop our current structures so that they can deliver even more effectively and make our ambitious plans a reality. Each of the countries will now begin work on revising and updating their National Strategies and Action Plans (NSAPs) so that they integrate the resilience framework, address the country's most pressing priorities, and clearly establish a roadmap for future development and growth.
In October, the 11th Regional Steering Committee will be hosted by our newest member country, Cambodia, and will focus on rolling out a new results framework as well as on detailed planning for sustainable financing for MFF, ensuring that the initiative and its legacy live on beyond 2018. Read more about the RSC-11 meeting.
Please continue to visit our website on a regular basis, and stay tuned for more news and updates on the progress and joint effort to secure a resilient future for our coastal ecosystems. Thank you for your support!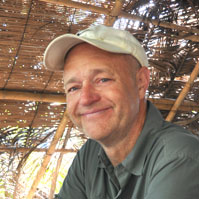 Steen Christensen
Coordinator
Mangroves For The Future