Welcome!

The fifth report from the Working Group on Climate Change and Development Up in Smoke? Asia and the Pacific (IIED) foresees that the human drama of Climate Change will largely be played out in Asia, where over sixty percent of the world's population live. The Intergovernmental Panel on Climate Change (IPCC) in their report estimates that by 2020 almost 50 million more people will be at risk of hunger, and that rising sea levels will threaten the future of many island and coastal communities across the region. In this context it is imperative for the long term sustainability to include Climate Change considerations in any developing initiative, programme or intervention addressing coastal management issues.
MFF's earlier attempts to address climate related impacts on coastal communities and ecosystems culminated with the "Climate Proof" document from 2010, a stepwise guide to incorporating resilience and adaptive capacity components into project design. Building on the experience and foundation of its previous work and with specific support from Danida and Norad, in 2012 MFF began developing a more systematic and holistic approach to address coastal management issues, including climate change. MFF calls this the "Resilience Approach", where social resilience and ecosystem resilience are considered inter-related and, as functions of each other, co-dependent.
By applying the "Resilience Approach", MFF aims to explore the dynamics and interactions of environmental and social systems, as well as to lay the foundation for developing the most effective management strategies to enhance resilience in varied spatial and ecological contexts. For this purpose MFF has developed a Resilience Framework through a series of rigorous analytical exercises in a consultative process with member countries and relevant experts. The MFF Resilience Framework is currently being tested in Bangladesh and will upon completion be applied in all MFF member countries as the overall mechanism for a strategic delivery of the MFF Grant Facilities.
In this issue, we invite you to learn more about the "Resilience Approach" and the MFF Resilience Framework, along with news and updates from around the region.
Best Wishes,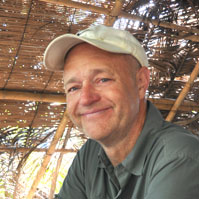 Steen Christensen
Coordinator
Mangroves For The Future