Welcome !
Our last newsletter featured articles on "Applying knowledge for management", that focused on the actions and interventions that MFF is supporting in the region to promote sustainable, equitable, and effective management of coastal ecosystems. We wrote about how MFF is applying knowledge for action through our Small Grants Facility; products used in disseminating knowledge; and organizations contributing their knowledge for integrated coastal management.
In this issue, we look at "Empowering civil society", via which MFF is strengthening the broader frameworks that influence peoples' investments and actions. We believe that "Civil society engagement" and citizen participation can be powerful agents in making better decisions on coastal ecosystem management.
We hope, as usual, this edition will shed light on MFF actions on the ground that continue to make positive contributions towards encouraging civil society participation, and uniting peoples' voices for meaningful coastal conservation efforts.
We also take pleasure in announcing the launch of our redesigned website www.mangrovesforthefuture.org. This improved version, we believe, will further enhance the user experience and provide a better platform for communication. MFF country editors will be able to contribute to the website content locally and coastal managers and grantees will enjoy the new functionalities which includes a fresh user interface and robust search facility.
We welcome you to visit us on our new website and also on our Facebook page.  Leave us a comment or drop a suggestion.. and spread the good word!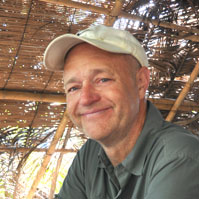 Steen Christensen
Coordinator
Mangroves For The Future